I'm linking up with Mrs. Jump's class to share the top ten things I want to do this summer!!
1. Enjoy every minute with my sweet boy, Parker!
2. Go on more dates with my hubby!
3. Rest and relax at the beach!
4. Decorate my baby girl's nursery! This is the inspiration for her soon to be room. Can you tell I'm excited about having a little girl? My color scheme is pink, pink, and pink..haha!!
5. Finish reading Crash Course by Kim Bearden! This book has been exactly the inspiration I need to recharge me for another school year!! Amazing!!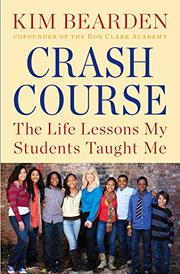 6. Create more goodies with my Silhouette Cameo!
7. Go to prenatal yoga every week!
8. Work on new TpT products!
9. Organize my house-it always gets put on the back burner during the school year!
10. Last, but not least, I want to slow down and enjoy being present in each precious moment.